Versatility with mass technology
ZEISS CONTURA comprises an extensive range of sensors and thus offers the right sensor or sensor system for every application and every requirement. With the mass technology, a large number of ZEISS sensors can be operated with high precision and quickly replaced on the same measuring instrument: Sensors with an articulating probe holder or fixed probe configuration, optical or tactile, passive or active – this is how ZEISS CONTURA achieves maximum flexibility.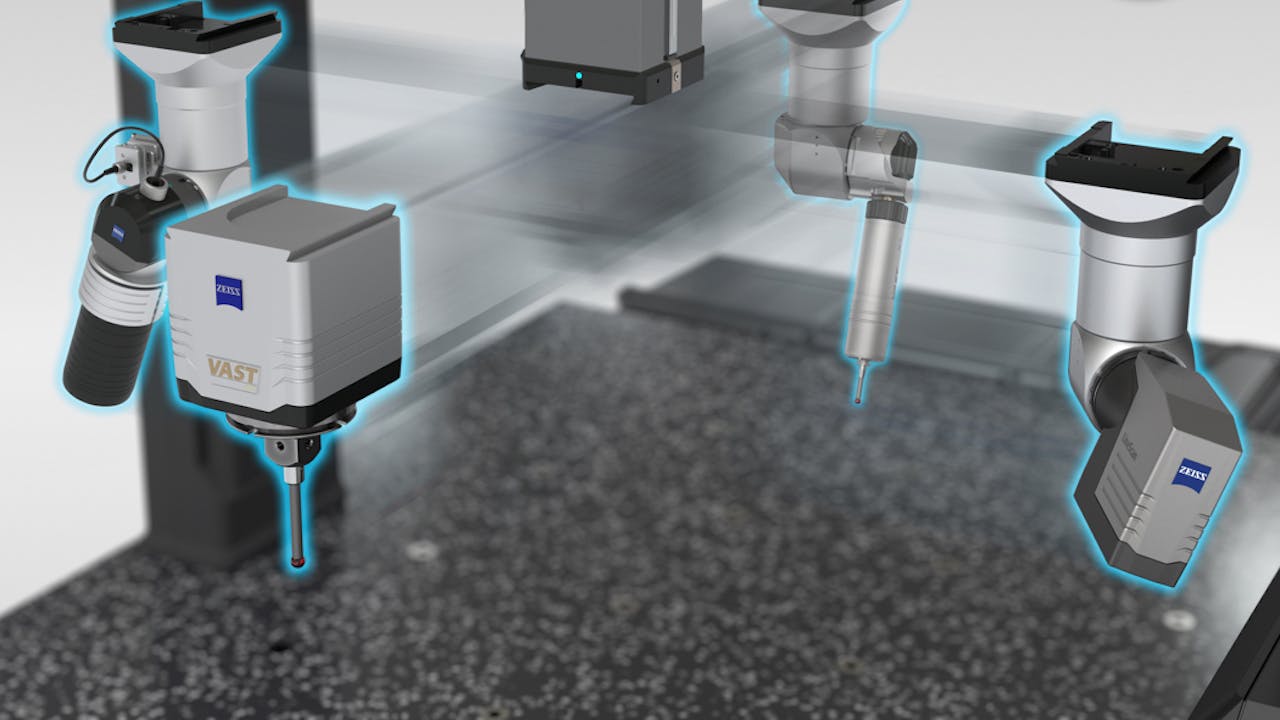 ZEISS CONTURA combines the performance of tactile and optical measurement tasks on a single device: from 2D image sensors to chromatic white light sensors to triangulation lasers. With ZEISS CONTURA, the world of optical sensors opens up anew.
ZEISS CONTURA makes it possible to reduce the measuring time to a minimum while maintaining reliable accuracy. This is guaranteed by functions such as ZEISS VAST navigator or ZEISS VAST performance in conjunction with ZEISS VAST measuring heads.
Small measuring rooms require a measuring device to adapt with the available space. The optimized height and width of the CMM, but also by well thought out special features with regard to ergonomics, it is possible to work comfortably for the user.